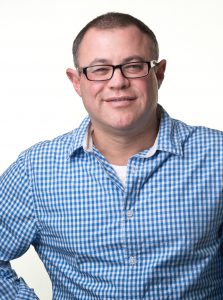 About 'The Accountability Guy'
While my name is Darren Finkelstein, I've been called 'The Accountability Guy' for a while now. I like being known for something that can make a difference in your business and your personal life.
I'm an Accountability Coach, Business Advisor and Presenter. I've been well-credentialed throughout my own journey as a manager, business owner and speaker. My journey has been filled with high achievement and great success. I have solid skills that prove I have – walked the talk.
Being an Advisor
As a business advisor, I deliver real results and help businesses, professionals and professional teams. These are the people I enjoy working with, people who need to focus on accountability, sticking to goals, business planning, and business strategy.
Experience
My past experience includes working at Apple for 10-years as 'Manager of Commercial Markets'. Building and having a successful boating business for 15 years and working within the Australian media industry(TV and Radio).
I have a full playbook of tips and advice, that will allow me to help you and or your business. Let's achieve your goals and plans together, contact me today!