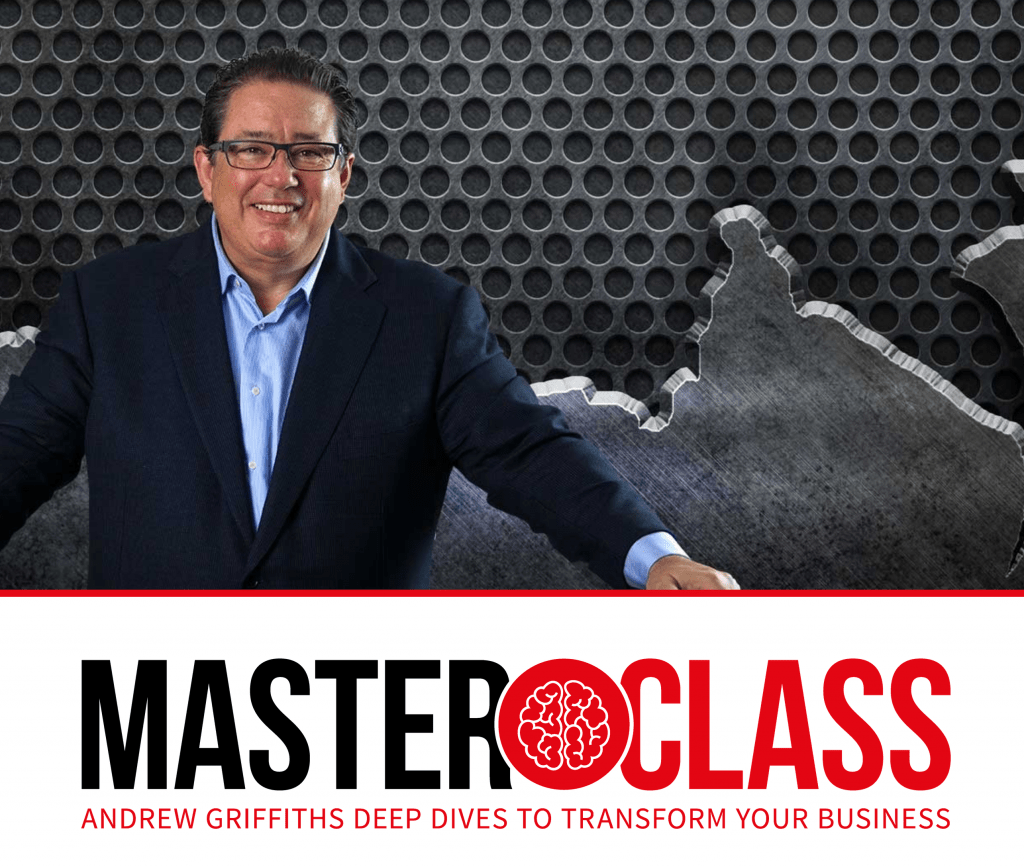 Andrew Griffiths - Partner, Entrepreneurial Futurist, Educator & Mentor
From humble beginnings growing up as an orphan, to being a global entrepreneur, keynote presenter and international bestselling author. Andrew is a powerful inspiration to business owners and entrepreneurs around the world! His passion is future proofing and he brings his own unique and also entertaining style to this very relevant topic. Andrew Griffiths is best described as an entrepreneurial futurist. He also specialises in future proofing businesses across virtually every industry in every corner of the planet.
Author
With 13 bestselling books sold in 65 countries, and a client base that includes over 500 organisations. A few of the organisations that Andrew has worked with include European Union, CBS, Hewlett Packard, Hertz, Telstra and Newscorp. He is highly sought after to provide advice and also wisdom for the smallest of businesses to the largest of organisations.
Andrew is able to share his observations, experiences and research from around to world to identify the exact steps any organisation needs to take to become future proof. He delivers his advice in a down to earth, simple and often hilarious way.
Presenting
Andrew has been an entrepreneurial commentator for many years, also sharing both his observations and his realisations with audiences such as INC.com New York, American based media giant CBS, Newscorp and many others.
As a keynote presenter, Andrew's authenticity is one of his greatest assets. He has the rare ability to hold a mirror up to people and show them the metaphoric parsley stuck in their teeth. Andrew does that with unapologetic honesty and quick wit and he provides wisdom generously. However, he does so with clear expectations, he doesn't just want to leave a warm and fuzzy lasting impression on his audience. Andrew wants to have a lasting impact on the way they choose to live, work and do business as a result of the information he shares and stories he tells.
Website – www.andrewgriffiths.com.au
Why Andrew?
I've worked with Andrew for many years (he first mentored me in 2012) when I started my boating business. Also helping me to write my three books. Now I've become a member of his finely-tuned crew to deliver his famous workshops, events and retreats.
Additionally, I am Andrews Accountability Coach for his clients (to ensure they too implement and execute in a timely fashion), I'm a presenter at this events and are Andrew's sales mastermind (I prefer guru) and take all of his sales enquiries and session bookings.