Master Class: Ultimate Sales Influence
THE LATEST PROVEN APPROACHES TO WINNING NEW BUSINESS
Join me in this Master Class on May 13, 2020 where you will learn how to execute the three key drivers of Professional Sales Success.
C –Level Selling | Negotiation | Persuasive Presentations
The Master Class includes:
Selling to Senior Decision Makers
What really makes them tick
How to reach them effortlessly
How to differentiate your company in a 'One Shot' call
The 5 Steps to a powerful, peer to peer business conversation
How to uncover 3 x the opportunities you would normally diagnose in a meeting
Presentation Mastery
How Hollywood movies will guide you to elite level storytelling with clients
The top ten steps to persuasive presentations that resonate with clients
The Charisma Pill – the core presentation delivery skills that really matter
Negotiation, Not Capitulation
How to protect and increase margins
How to never concede without getting something in return
How to handle Procurement
How to increase your chances of winning with negotiation skills, rather than sales
skills
In this highly interactive Master Class, you will also receive:
A full handbook with all the new sales, negotiation and presentation content.
A copy of Elliot's #1 International Best Seller 'Confessions of a Pitch Consultant'
A copy of Elliot and Paul Rogers' book 'Sales v Procurement' The Secrets Unveiled at the Negotiation Table
WHO SHOULD ATTEND?
This program is ideal for any business person who is required to win business as a key part of their role and especially:
Senior Executives
Business Development/Sales Managers
Pre-Sales/Technical Specialists/Account Managers
Subject Matter Experts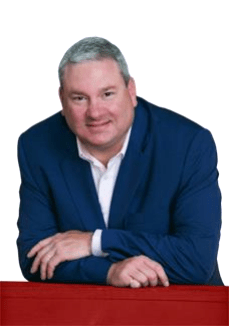 ELLIOT EPSTEIN
SALES EXPERT
As CEO of Salient Communication, Elliot is recognised as one of Australia's leading sales experts on winning new business in competitive markets. He has coached and trained over 4600 people including CEOs, senior managers and successful sales teams throughout Australasia and Asia including Hong Kong and Singapore.
Elliot works with high profile corporates having spoken at or trained over 1200 workshops and training sessions for leading companies such as HP, Australia Post, Telstra, Dell EMC, Hitachi, Samsung, Computershare and SEEK. Elliot's coaching is engaging, interactive and
relevant to all people who want to be great communicators.
He is renowned for his humour, unique insights into business development in today's changing globalised world and a no holds barred approach to tackling issues that affect how clients engage with you. If you're ready for ultimate sales influence, then you're ready for the Salient approach.
'Sceptics will become believers. Elliot delivers results' David Smorgon OAM
'We have much better sales and sales management capability following our engagement with Elliot'
Andrew Bassat, CEO, Seek
1 Day
Places are limited and these events sell out, so please book promptly.
May 13, The Cullen Hotel, 164 Commercial Rd, Prahran VIC 3181
Time: 8-15 Coffee. The program commences 8-30.till 5.00 pm
Fee: $1,495 plus GST Includes all handbooks, handouts, gourmet lunch and refreshments and signed copy of both of Elliot's books.