What Can an Accountability Partner Do for Me?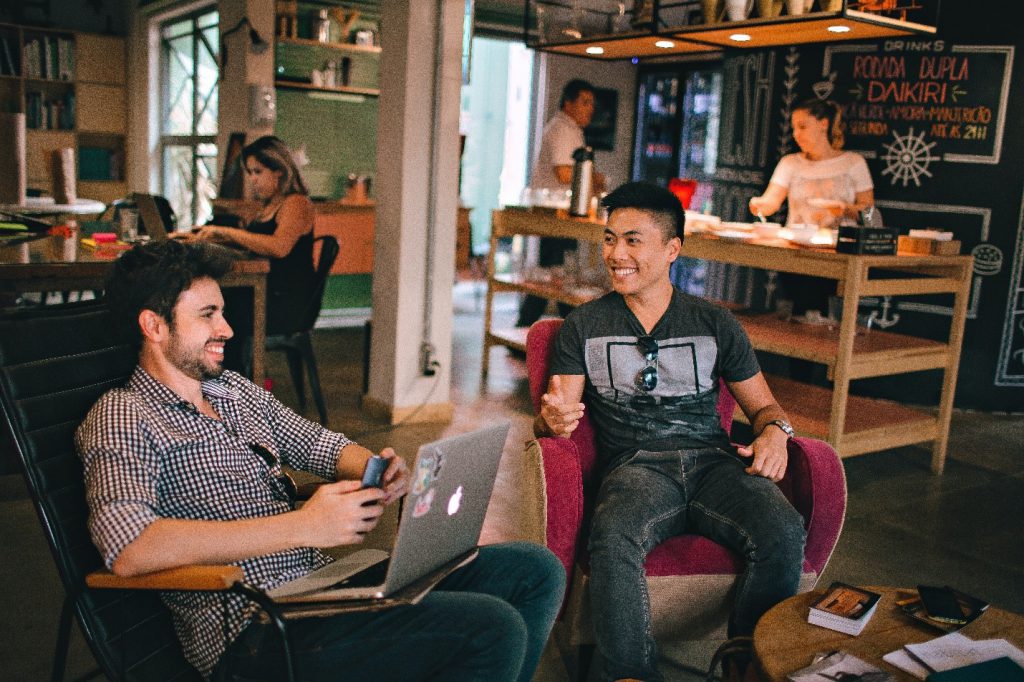 So, you have finally decided to share your accountability journey with an accountability partner. That is a great decision. I am sure you have researched well before taking this big step. Now that you have nominated a person to act as your accountability partner, it is time to decide how your accountability partner will be involved in your journey and how they can help you with various activities.
Setting clear expectations and deciding on a well-determine form of partnership is essential. This helps both partners deliver their end of the bargain easily and conveniently without pressure. It is also beneficial to avoid any inconvenience and to make separation easily if one of the partners is not delivering on their end of the bargain. As we have previously described the way to choose a good accountability partner and what to look for in potential candidates, today we will lay out some of the ways that an accountability partner can be involved in your accountability journey and what they can do for you in terms of supporting activities and helping you achieve your goals.
Choosing an Accountability Coach
Choosing an accountability coach for your business can take time and consideration. It is essential that you understand precisely what an accountability coach can and can not do for your business to be able to choose wisely. As we have previously described the qualities of a good accountability coach, here is a list of what an accountability coach can help your business achieve in terms of short-term and long-term goals.
A study* in the USA was undertaken and found out that the probability of completing a goal is:
After reading this, how likely are you to achieve your; goals, promises, obligations and commitments alone?
A great Accountability Coach will provide you with:
Finding a great accountability partner ensures you will both focus attention on working on these clearly identifiable elements; all mission critical to ensure you and your business work in sync and total harmony:
# 1 – Create Goals and Objectives
You can sit down with your accountability partner and have a long and careful discussion to lay out the specific goals and objectives you are trying to achieve. Sometimes, these goals may not be concrete and may instead be just an idea or a concept. It is your job to have a chat with your accountability partner and convert these abstract ideas and concepts into measurable goals that can be readily achieved for results that can actually be quantified.
This is important because working on vague ideas cannot provide measurable results, and you will not be sure how far you have come and what you have achieved with your effort. Setting clearly defined goals helps both accountability partners keep checks on progress and create better goals for more significant achievements.
#2 – Provide Advice, Motivation and Insight
Your accountability partner is a witness to your progress, effort, and journey. With the unique perspective they have on your actions as an independent observer, they can deliver targeted advice and observations to help you smooth out your accountability process. Both accountability partners are also a source of constant motivation and inspiration for each other. When working together as a team, both partners will be able to support each other's actions and review the process of accountability for more optimized approaches to specific tasks.
An accountability partner can also help identify problem areas and aspects that require more effort and energy than other factors. In this way, an accountability partner serves as a supportive individual familiar with your objectives and can help you bring meaningful change much more conveniently.
#3 – Help You Improve Your Methods
Sometimes, even after trying a lot, we cannot create the desired change or reach an objective easily. At this point, it is common for people to lose energy and motivation and to back down in the face of such challenges. As your accountability partner, your friend can help you take a step back and evaluate a problematic situation from a new perspective. You get the insights you need to determine where energies are being wasted and what better methods can be utilized to achieve a specific aim. This helps both partners, in the long run, to create a better understanding of each other and themselves and help you develop better pathways and methods to deal with challenging situations as they arise along your accountability journey.
Working with an accountability partner is an excellent way to bring more motivation, support, and insight to your accountability journey. You and your accountability partner can help each other build an understanding of your thoughts and actions and create ideas to achieve more significant gains in the long run. We wish all our readers good luck and Godspeed for their accountability journey.