Accountability and Business
Accountability For Business Owners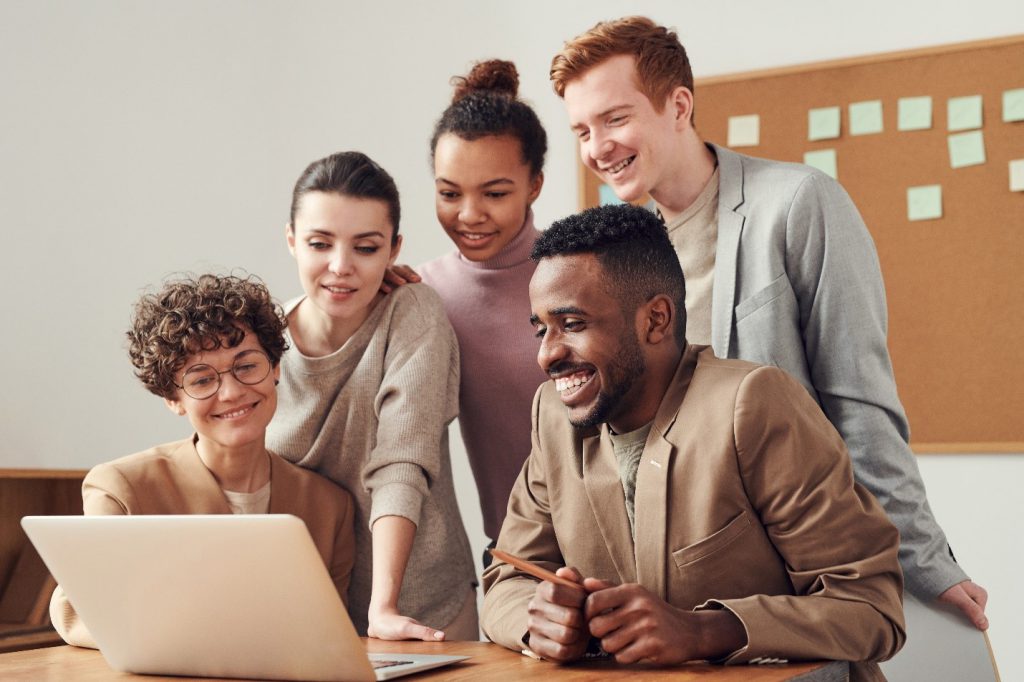 As business owners, we are always trying to find ways to bring more significant progress and sustainable gains for our organisation. What if we told you that there is a way to guarantee long-term and short-term success by changing the way you think? Although there is no magic formula to gain exceptional success, there is a way to ensure that you can align your actions and thoughts in the right direction. Here is how accountability can help business owners build more sustainable gains and achieve more significant progress. Read on to find out more!
What Does Accountability Mean?
The business dictionary states the meaning of 'accountability' is; The obligation of an individual or organisation to account for its activities, accept responsibility for them, and to disclose the results in a transparent manner. It also includes the responsibility for money or other entrusted property.
The way is see it, it's much simpler than that: It's about delivering on a promise or honouring a commitment made to others or to ourselves and making sure it gets done. You see, there is a difference between Accountability and Responsibility, they're cousins, but not the same.
Let me explain. You are responsible for things and you're accountable to people.
It is essential that if we want to Get Stuff Done we will need a person with whom we can work, someone in a central role to hold you to account.
To find this person, they need to have a proven track record of being able to get things done themselves. 'Have they walked the talk'
How does accountability help?
Accountability increases Activity, Activity increases Opportunity and Opportunity is where we make money.
Accountability is a set of concepts, principles, and practices that are focused on enabling us to bring more positivity to our thoughts and actions by becoming aware of our intentions and taking control of our reactions to the events that are happening around us. Through a mindset focused on accountability, we can become more in tune with the real and actual scenario that exists around us while not falling prey to assumptions. We consider responsibility for each of our actions and activities and understand that everything we do directly influence those around us.
A study* in the USA was undertaken and found out that the probability of completing a goal is:
10% – If you have an actual idea or goal.
25% – If you consciously decide you will do it.
40% – If you decide when you will do it.
50% – If you plan how you will do it.
65% – If you commit to someone you will do it.
95% – If you have a specific accountability appointment with a person you've committed to.
After reading this, how likely are you to achieve your; goals, promises, obligations and commitments alone?
How Can A Business Owner Be Accountable?
For business owners, accountability means taking charge of operations directly and becoming mindful of the way the business operates through a clear perspective. For business owners, accountability means creating a complete picture of how the company operates, finding ways to improve the flow of operations, and directly taking control and responsibility for bringing meaningful change instead of relying on others to get the job done for you.
The most effective way to be held to account, is to go find an Accountability Partner, or Buddy. An Accountability Partner is a secret weapon that takes you forward. It allows you to set BIGGER goals than you typically would and achieve them. It's not that much different from a mentor relationship, whose main purpose is to act as a sounding board. An Accountability Partner provides you with specific feedback to support you and track your goals alongside you. It's a real bonus if you can find an Accountability Partner who can also be your mentor, what a great resource that could be… Did someone call my name?  I'm and Accountability Coach, Business Advisor and Mentor.
Benefits Of Accountability For Business Owners
Make Accountability a habit
Like anything, it only becomes effective when it is a habit. The most effective way to remain accountable is to do it every single day. You should be able to have it as an automatic habit – the same way you know how to drive a car.
On average, it takes 21-days to establish a habit. That does not mean you have to speak to your Accountability Partner for all of those 21 days. However, it means that you need to implement the following:
Use Accountability to improve performance.
There's no other point in having an Accountability Partner than improve your performance. Think of your Accountability Partner as your driving instructor taking you around a course. Throughout the course, he or she would tell you after each lap what is working and what is not working. Your second lap should be much faster than your first based on this feedback. Your third lap would be an improvement on your second lap based on feedback – and so on. That's a perspective you may need to apply to your goals. Remember, as stated earlier in the program, the goal is to spend less time working and double your output.  So, you may want to list all the things you do and double-check with your Accountability Partner if you're efficient enough.
For example:
How long does it take you to get started working?
How many diary appointments on average do you have per week?
Which goals on average are not achieving?
How are your timeboxing exercises working for you?
You can place these in a spreadsheet and rate them on a scale from 1-5 at the start of the session with your Accountability Partner. Then, together, you would work on how to make small improvements to achieve them to shift towards your goals in a pro-active manner.
Furthermore, to improve your sessions with your Accountability Partner, you may want to consider implementing a system in place that structures the sessions.
These could be:
A chart that is placed next to your vision board – in this way, you can use markers, colours, and pins to track your progress.
Create a test case –
Ask your Accountability Partner to hold you accountable for three goals. Then have three goals that you hold yourself accountable to. Measure the progress on each of them, and use it to improve the sessions with your Accountability Partner
Technology –
At the core to enable your process, you need to be able to be efficient with technology. Apps such as Asana, Microsoft Planner, Trello, etc. that are used for goal setting/tracking has a 'sharing' option. You can share your tracker with your accountability partner, who can then place comments, attach files, or make suggestions.
How to find an Accountability Partner
Now, comes the apex of the program – it is time to go out and find yourself an Accountability Partner, your buddy who is going to support you to achieve 95% probability of you meeting the obligations, promises, goals and commitments made to yourself and others?

This is the part where you have gained the knowledge of how to set goals, create a vision board, how to commit to them, and now it's time to get cracking. There are several ways to find an Accountability Partner:
Understanding the Present Situation
Through accountability, a business owner can create an understanding of how their business is performing on the ground by becoming more aware of the attitudes of the staff, the environment of the workplace, and the level of motivation with which the workforce is operating. By creating an understanding of these factors, business owners can identify weak points in their operations that require immediate attention and work towards creating a plan for their resolution.
Planning and Strategizing
Through an accountable approach, business owners can begin to take back control of their organisation by creating an actionable plan that addresses shortcomings in the business cycle and helps build employee motivation. This means taking charge of the ship, which contributes to the workplace's morale and enables employees to work more diligently as they feel that their efforts are not going to waste and are being rewarded by the organisation.
Sustainable Gains and Progress
Through an all-round effort to incorporate accountability at every step of the business process, business owners can create a flow of operations that brings greater efficiency and performance for the whole organisation. This, in turn, fuels the organization's activities more beneficially, ensuring positive outcomes and sustainable gains and progress for the short and long-term goals of the business.
Accountability can benefit every aspect of our lives. For business owners, taking control of their operations and activities and mindfully building an environment that encourages and rewards contribution, loyalty, and effort can ensure long-lasting benefits for employees and the organisation. By practising accountability, business owners can set the pace that propels the organisation towards success and achievements. We wish our readers good luck for their accountability journey!