5 Easy Steps To Foster Accountability In Your Workplace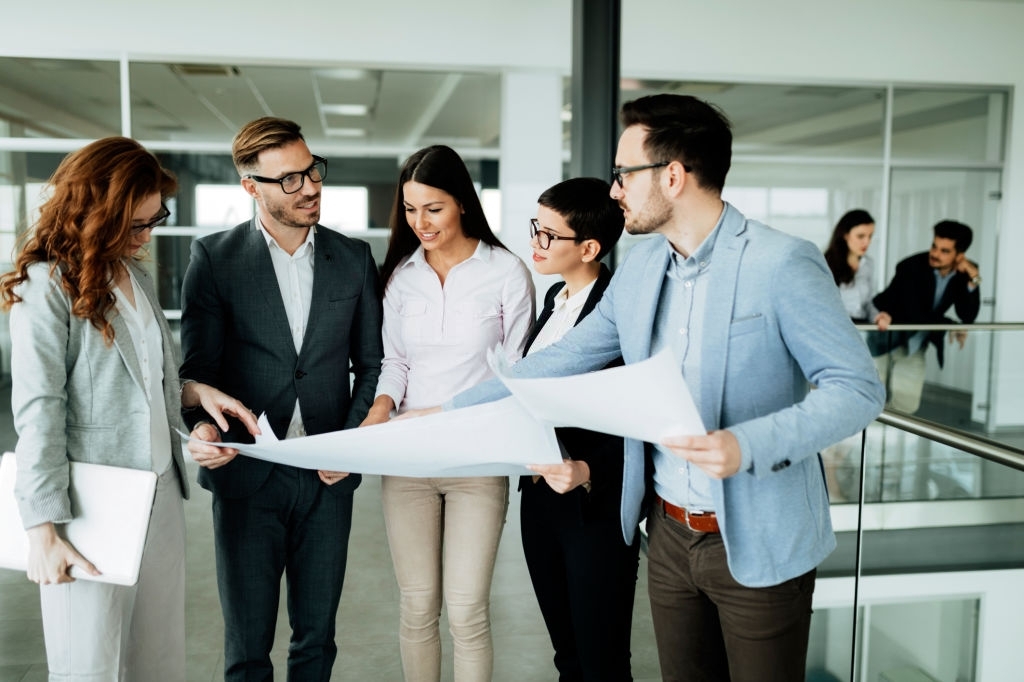 Did you know that nine out of every ten businesses fail? I am not trying to discourage you, but that's the truth. It's not the lack of having big dreams or passion, it's the lack of commitment and introspection required to translate that passion into solid actions.
Most of the people who start businesses get caught in the trap of making excuses, wasting time, and leaving things for tomorrow. That is what we call a lack of accountability, and there are reasons why you keep finding reasons for not getting stuff done. Here is why.
What Is Accountability And Why Is It Important In The Work Place?
When we say "accountability," many people think about getting "caught" for their actions. At the workspace, this term is misunderstood for ratting out other co-workers or catching employees in the middle of wrongdoing.
Therefore, it is understood that most people have the wrong idea about accountability. However, there is a more positive definition for it.
At a workplace, accountability is all about creating and holding employees at a common expectation. This will be defined by the company's vision, mission, values, and goals. On the other hand, employee accountability is where all employees of the organization (including the senior posts and entry posts) are responsible for working together and accomplishing the company's goals.
There is no doubt that accountability plays a critically vital role in the workspace. However, it needs to be equally balanced with giving employees the liberty with their roles. This way, they will feel more empowered to work better and harder so that they can take claim their work seek excellence.
Therefore, fostering a culture of accountability will help create a high-performing company.
5 Ways To Foster Accountability In The Workplace
As mentioned earlier, simply emphasizing the importance of accountability to your organization can be easy. However, the challenging part is where you talk to them about how to be accountable on their own.
Listed below are five tactical ways you can use to try and foster the value of accountability within your organization.
Be Willing To Announce Changes
One of the perfect examples of this is the instances where managers and employers often deal with the same problem repeatedly. However, they also raise any solutions to tackle this, which leaves the issue as a red flag.
To make a change, you need to start caring and empathizing with the organization and its employees. This is the first step to promoting accountability in your workplace.
Take Responsibility For Dealing With An Issues
More often than not, employees are quick to point their fingers at other employees when there is a problem. On the other hand, there are a few employees who will simply turn a blind eye because "it is not their job."
As a leader, you must send a message and show them by example that delivering high-quality results is the responsibility of every employee. As an incentive, people who take responsibility and actively help solve problems can be rewarded. 
Make Positive Decisions/Choices
In most cases, new employees or think they do not carry the required qualification will shy away from making major decisions. This is extremely important to promote accountability.
Therefore, make sure that your organization constantly works to empower employees positively. Keep an eye out for negative emotions and do not allow them to creep in.
Think About The Consequences Of An Action Before Implementing It
Before taking any action, be sure to think about it before implementing it. Are you simply trying to get problems off of your back, or are you creating a long-term solution for the client? THINK BEFORE YOU ACT!
Set High Goals And Expectations For Your Organization
One way to easily inspire the employee is by setting high expectations. This way, you will know that others are following your lead, making it easier to manage accountability.
When the employees are inspired and motivated, they will set their goals even higher. This rise in momentum will give your clients better experiences and propel the business to greater heights.
3 Things To Do To Help Employees
If you want to make a real difference for your organization, you need to be the shining example for accountability. This will help create and nurture a positive mindset within the company and the organization.
Listed below are three things you need to do to help your employees:
Keep All Communication Direct And Open
The best way to help your employees is through honest, open communication. If your own employees don't trust you, there will be a gap between you and the employees.  Therefore, keep open, straightforward communication with them.
Practice Thoughtful Listening
Thoughtful listening is where you do not just hear what the employees say but actually put yourself in their shoes and understand them.
Create Passion
You will be surprised to know that a mindset of passion and perseverance can sort almost every problem. This requires a willingness to learn, change, and adapt with time.
The best employees are the ones who never settle for anything other than their personal best.
Wrapping Up
Accountability is not an easy value. It cannot be achieved by command. However, it can still be taught through role models who preach accountability and practice it religiously.
If you are trying to implement accountability in your workplace, take the role of the leader. Automatically, the employees will follow your lead and build a better mindset that will benefit the organization.