Top Leadership Qualities That Make for a Great Leader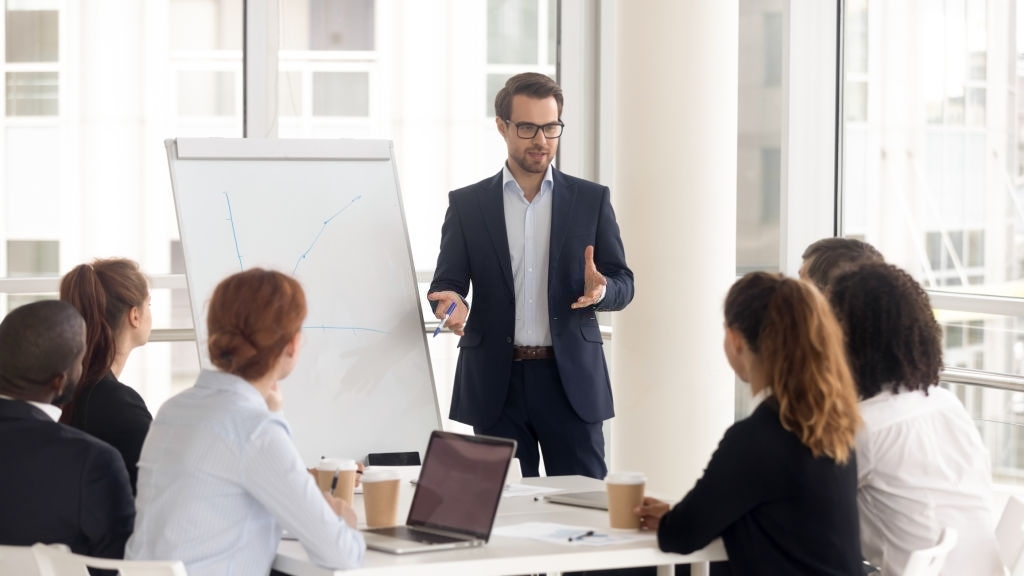 Do you fancy yourself to be a good leader? A leader is someone who guides the team to success in an organization. They are the ones who will ensure you meet your goals and organization goals seamlessly.
If you want to be a good leader, there are certain qualities you must possess. You needn't worry because we will elucidate the key leadership qualities.
The leadership qualities will help you foster a healthy relationship with your employees. Plus, great leadership will increase loyalty and trust in your organization.
So, without further ado, let's divulge important leadership qualities you must possess.
We always say follow the leader. But is a leader worthy of following? These leadership qualities will determine that:
As a good leader, you should always be enthusiastic about your organization's goals. Plus, your enthusiasm needs to be sincere. An employee can make out insincere enthusiasm and feel demotivated.
Sincere enthusiasm as a leader is key to the success of your team. Be genuinely excited and passionate about the products and your business.
Having a vision for your team is crucial as a leader. You must visualize your team's and company's goals and add your goals to them to be a visionary.
As a leader, you must have a vision plus communicate it effectively and work hard with your team to bring your vision to fruition.
In a leadership position, you must be open to new ideas and thoughts and ensure the vision, mission, and goals are clear.
Leadership qualities are incomplete without integrity. A good leader should give credit where it's due. You must hold yourself accountable and ensure you acknowledge mistakes. Plus, you must always put safety and quality first to boost your integrity.
Integrity and knowing the difference between right and wrong is what will increase your trustworthiness.
Great Communication Skills
A leadership position requires great communication skills. As a leader, you must effectively communicate organization goals, vision, mission, and more.
You must motivate, discipline, and instruct your employees and team member effectively.
Moreover, you must also be great listeners to communicate better with your team. Clarity, enunciation, specificity, and accuracy are the key elements of great communication.
As a leader, merely leading is not enough. You need to gauge your employees' performance, skills, and more and empower them too. Your leadership qualities should be of such a level that your team members can act autonomously too.
When you empower your employees, they'll have more confidence and make the best decisions to benefit the organization. That will help you achieve your organizational goals too.
Plus, empowering your employees shows them that you trust them. It will increase your team member's and employees' loyalty and motivation.
A great leader exudes charisma. Moreover, a charismatic leader is friendly, approachable, and well-spoken. Your team members and employees will find it easier to follow your directions when you are sincere and offer proper guidance. Plus, it will make you likable and relatable. 
Decisiveness
One of the important leadership qualities is decisiveness. You need to be able to make decisions confidently and effectively. Ensure you make decisions without taking too many consensuses. A simple, confident decision will help solve issues quickly, simply, and timely.
Positivity
Positivity is a leadership quality that energizes your employees and team members. It increases the vibes in the office atmosphere. Positivity is a quality that will ensure your employees and team members don't get too stressed and flustered.
A workplace is not devoid of stressful situations. Being positive and calm during such situations will foster your employees' confidence in you.
Humility
Humility is an important leadership quality. You must not merely be a leader; sometimes, you need to put in the actual work and effort with humility. More than self-promotion, you must focus on solving problems, enhance team dynamics, and more.
As a leader, you must be real, humble, and be more concerned with the overall team's and organization's well-being.
Empathy
Empathy is a leadership quality that makes you more friendly and helps you form relationships with your employees and team members. You should listen to them know their hopes, motivations, dreams, and more to better understand your team and employees.
Empathy ensures you are understanding, caring, and can lead your employees and team better.
Wrapping Up
Being a leader puts you in the position to inspire others in your team and organization. It's a powerful position and having the right leadership qualities is important. The right leadership qualities will help you lead your employees and team members to achieve organizational goals successfully.
A leader with exceptional leadership qualities also accepts help from places like Tick Those Boxes to be a better leader. Such places help in determining goals, developing plans, and executing them in achievable timelines. 
So, if you want to be a leader or are in a leadership position, hone your leadership qualities to be an exceptional leader.